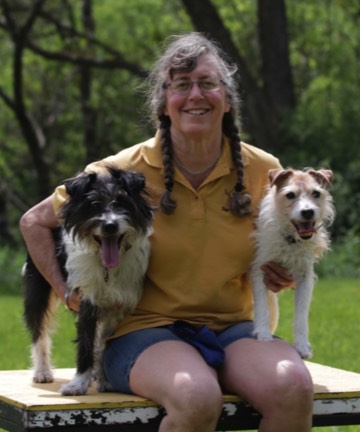 Abbie's Bio
You may notice that my "resume" is shorter than my dogs'. This is because my accomplishments as a dog trainer are inseparable from theirs. They are the reason I first got into this business; they are a big part of the reason I continue to find it fascinating and rewarding. Working with dogs, my own and others', is a process of constant learning, rethinking, and refinement. And, except in the dead of winter, which is awfully long and snowy in Oxford, New York, I mostly get to hang around outside with dogs. What a great job!
Like many other dog trainers, my own rather rambunctious dogs are the reason I got hooked on dog training. I live in a small, rural community, and when I looked around for help, I discovered that no one was offering the kind of positive, relationship-based training that I wanted to use. As I learned more and more about dog training, I began to develop the credentials and experience I would need to train other people's dogs in addition to my own.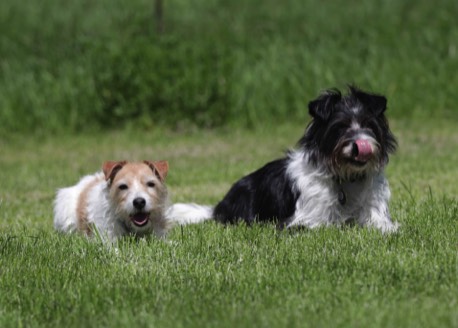 Dogs on the Run
I started teaching basic manners classes in 1991. Three years later I was offering basic agility classes as well. Over the next ten years, agility would come to dominate both my personal and professional life, I began to expand my agility program, offering foundation through competition classes.
I am a graduate of the Agility Instructor Certification course from Julie Daniels' White Mountain Agility School class of '94, where I was voted the most inspiring instructor by the campers. I have been assisting at WMAS since 1995. In 2005, I began volunteering at Glen Highland Farm, a rescue sanctuary for border collies, where I help get dogs ready for their "forever" homes. In addition to my agility classes, I present agility seminars at various locations. I am also available for behavioral consultations.